Dog Training Ontario
---
"When you learn to speak their language they will understand yours."
NICOLE MANN

I have worked with and handled hundreds of dogs with different temperaments, behaviour issues and energy levels.

• Any dog can be taught new and changed behaviour.
​• Dogs need consistency through structure, leadership, guidance & positive reinforcement.
• My passion lies in being able to help a good dog become a better dog.
• All dogs are born "good" - sometimes they have been dealt a bad hand or missed out on important life lessons.
• Any dog can make changes and improvements.
---
BIO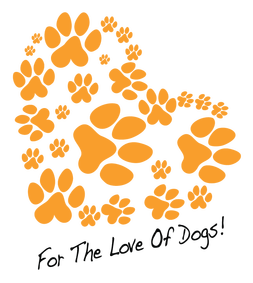 I have had a passion for animals my whole life. I spent years focusing on riding and showing horses which led me all over the world.
I have always had a special place in my heart for dogs. Growing up in a household that bred and showed rough coat collies I was not a stranger to the diverse and wonderful world of dogs. I started working with different rescue groups approx 11 years ago. Dogs that have come from puppy mills, hoarders, abuse/neglect cases, or unwanted owner surrenders needing a place to learn new skills before being adopted into a forever home. A lot of these dogs lacked basic social and life skills, once they were taught the skills they were much happier and healthier dogs ready for a new home. Behaviour issues such as food aggression, possession aggression , fear aggression and dog aggression are all overwhelming problems for both the owner and the dog, but there are positive ways to change these misguided behaviours and will in turn change the dynamics in the household. Through fostering and working with different animal welfare groups you see many different levels of needed rehab. The most extreme cases being puppy mill dogs who lived years of their lives in cages/dark barns being used strictly and solely for breeding and never seeing anything that most dogs take for granted everyday. They are stuffed in cages with lots of other dogs stacked on top of each other. They compete for whatever necessities are given to them. No clean drinking water, proper nutrition or medical care. Socialization wise they have never walked on a leash, stepped onto hardwood floor, seen/heard cars, done stairs, played with toys or been offered ANY positive human contact. The list goes on and on. They are fearful of everything and anything. Once these dogs have been rescued the real work begins rehabilitating and retraining their brains to new stimulus, building confidence and trust and teaching them to be dogs again. Good dogs - stable, balanced, happy dogs. Not continuing to live in fear of the wonderful world they have missed out on for so long. The reason i am explaining and painting such a detailed picture is that if dogs that come from a background or situation such as this can be rehabilitated and placed into a home looking for a stable companion than ANY dog can be taught new and changed behaviour. Dogs should not have to live with behavioural issues that cause them to have anxiety, fear, aggression, and destructive behaviour when there are many skills and tools to give your dog to make them happy and balanced. To date I have fostered approximately 40 dogs for different rescue groups and animal welfare organization. These dogs have come into my home, stayed, decompressed, learned new skills and moved onto their forever families. Sometimes they stay as little as a few days, some have been with me for as long as a year. Dogs in my opinion need consistency through structure, leadership, guidance, and positive reinforcement. Being able to properly execute these skills will result in a wonderfully balanced and happy life long companion. To be part of a community and part of the process that allows so many unwanted dogs to find new homes is very rewarding to say the least. I wanted to take my love of rehabilitating, fostering and training to the next level and enrolled in an Animal Welfare program through Thompson Rivers University in 2009. After completing my schooling I was hired with the OSPCA. The responsibility of being their Animal Care Coordinator was an experience I would never trade in or forget. I worked with many different dogs and trainers. I handled hundreds of dogs with different temperaments, behaviour issues and energy levels. Assessing dogs to be placed into either adoption, rehab or rescue was a skill that allowed me to help many dogs. My passion lies in being able to help a good dog become a better dog. In my opinion all dogs are born "good" - sometimes they have been dealt a bad hand or missed out on important life lessons - but any dog can make changes and improvement.
My canine family recently consisted of 5 wonderful dogs. They have all taught me something different. Brie and Austin were my rehab rocks. They were brother and sister and i had them for 12 years. Brie and Ausin helped me teach my fosters to be calm, confident and collected. I wouldn't have been able to help as many dogs as i have without them. I lost them both in the past 8 months to a genetic spinal cancer. Brie and Austin taught me that it takes a team; not only of the human kind but of the dog kind as well to give these dogs a chance at being their best . Nora came from a puppy mill/ pregnant, aggressive - almost in a feral state. She was unable to be handled due to her aggression. She had never seen anything outside of her cage in the mill. Her response was fight over flight. She has been with me for two years and is one of the best dogs i have ever owned. She does obedience, agility, hikes, swims and helps me with small dog aggression assessments. You would never know Nora came from a puppy mill and lived years of horror before starting her rehab journey. Having Nora has taught me the true meaning of "a diamond in the rough" - to never overlook what the "underdog" can achieve! Calvin was rescued from a hoarder of approximately 40 dogs in Ohio. A local rescue and i fund-raised money to bring over 15 of the dogs to rehab and re home in Canada. He was TERRIFIED and REACTIVE with everything - missing most of his ears and a heavily scarred face from dog fighting he was a project to say the least. He's part of my family now - i have taught him its okay to be afraid but you don't need to be aggressive or react aggressively to tell me your scared. He has taught me to be grateful for the simple things; that no matter how bad things seem there is always a light at the end of the tunnel... and to persevere when things seem impossible. Hannah is my little Diva. She came to me at 6 months old; she had already had 4 homes - struggling with severe separation anxiety in all of them. Now turning 4 years old she's confident, sassy and very opinionated. She's the boss and everyone knows it! Hannah has taught me to show your presence and demand to be seen and heard!
All dogs are different. They come in all different shapes, sizes and colors. Not only do they look differently to us they all learn differently . All dogs learn new skills and tools at a different pace. They all have different thought processes from one another. When you learn to speak their language they will understand yours.